Massive capacity of 680L Outdoor Storage Box
Available NOW!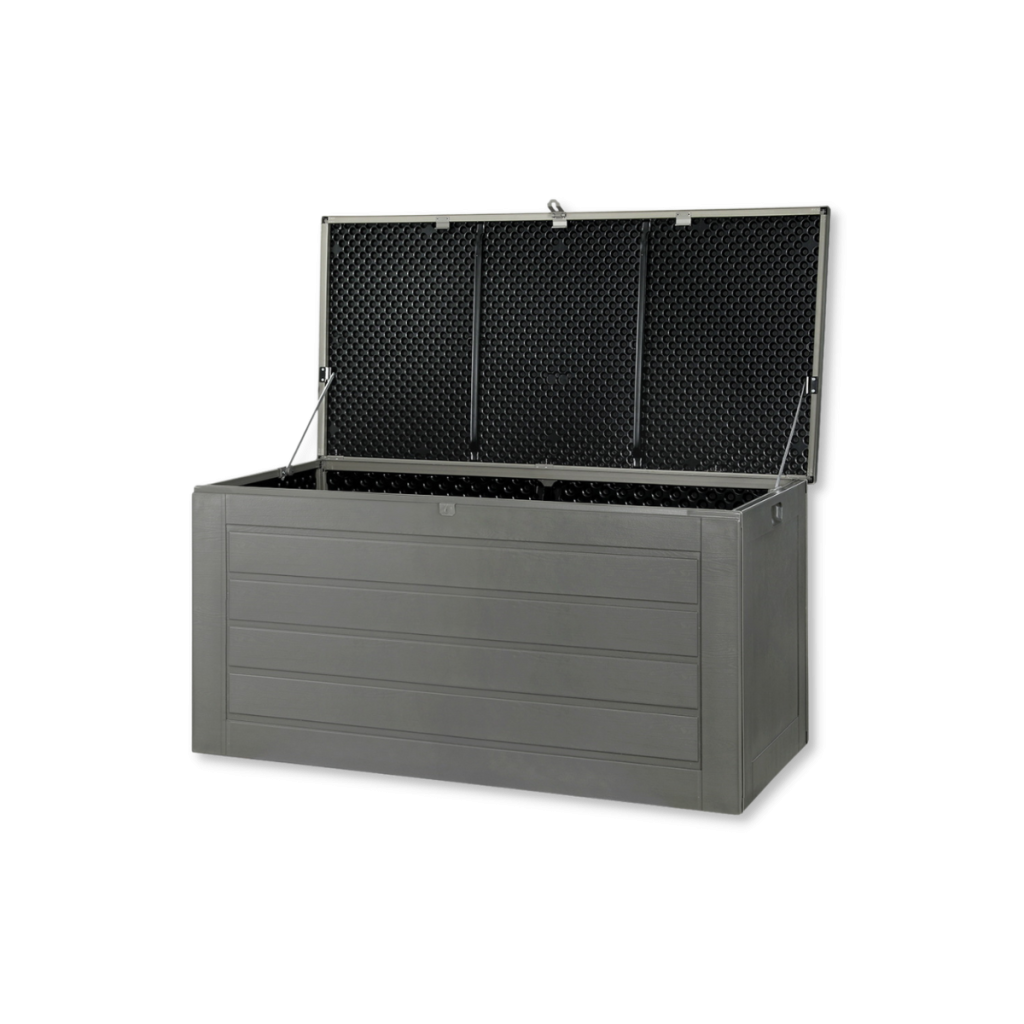 $

299.99

or 4 payments of $75.00 with Afterpay

Add to cart
Why Outdoor Storage Boxes?
Outdoor Storage Boxes is an Australian Owned and Operated business. We are based in Coolaroo VIC 3048 Australia, near the Somerton business hub which gives us access to different services and opportunity that results in offering the best customers service to our customers as well as fast shipping times. Our aim is to provide you with the quality products for your garden and make it an easy process to purchase good quality outdoor storage for an affordable price and get it delivered to your door.
Outdoor Storage Boxes will always keep the promise of offering the best quality products to our customers at an affordable price.

With dozens of intelligent storage solutions and concepts, you'll find what you're looking for in our store.

Our customer support is second to none – users rave about how we don't rest until every issue is solved to their satisfaction.

We use the best in market payment solution to protect you data. Our payment gateway is PCI Level 1 Certified and SSL secured.
Real talk from our real customers
Loyal customers, they don't just come back, they don't simply recommend you, they insist that their friends do business with you.
Hose Reel Holder. Had one of these for seven years before the plastic hinges succombed to the Aussie sun and a dog. So Outdoor storage boxes were the only company able to supply this box again. Great price and delivered within two weeks of order. My hose and the garden accessories have a new home.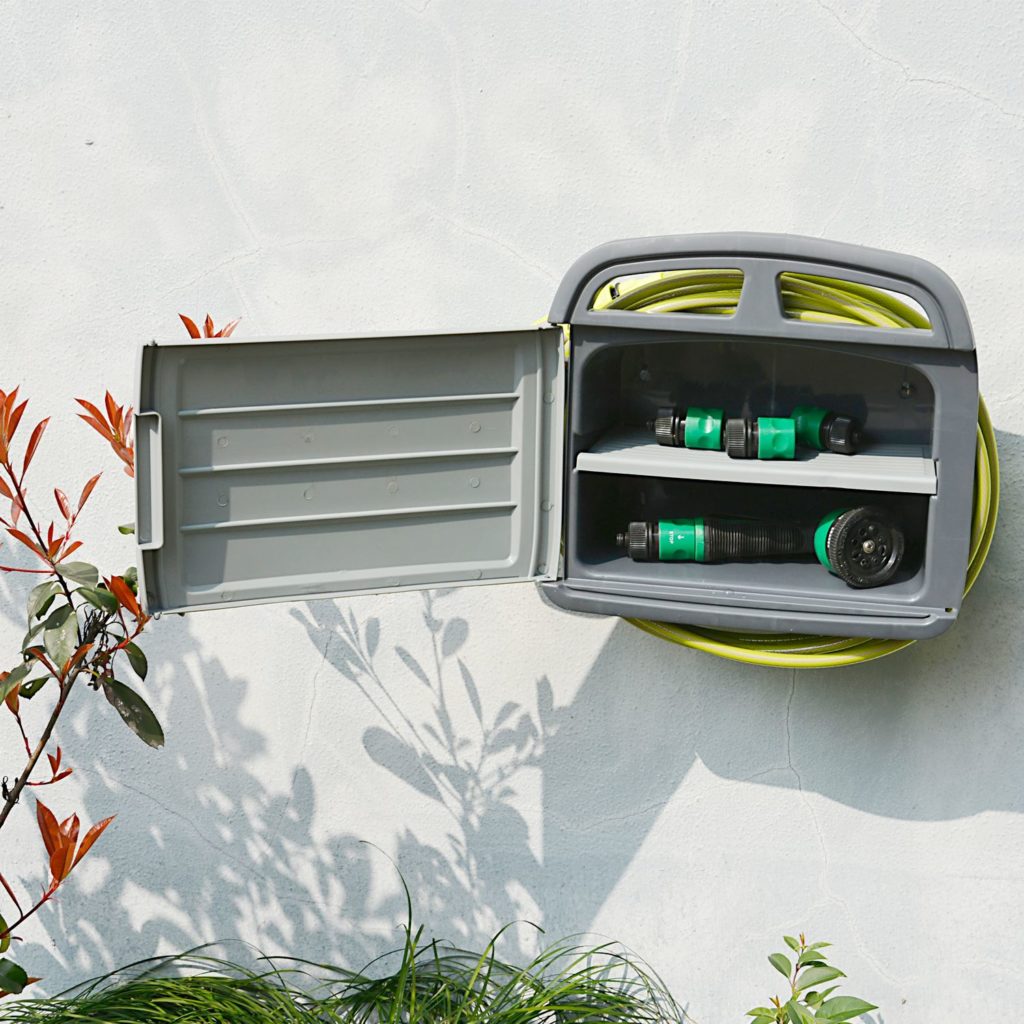 Great service and delivery time. Really happy with the 3 boxes I
purchased. My wife & 4 year old son liked the boxes so much that
they've used one as a toy box So I will be buying a couple more for sure …. for my original intention of freeing up some space in my garage.

Outdoor Storage Boxes, Waterproof, lockable and available for immediate dispatch or pickup.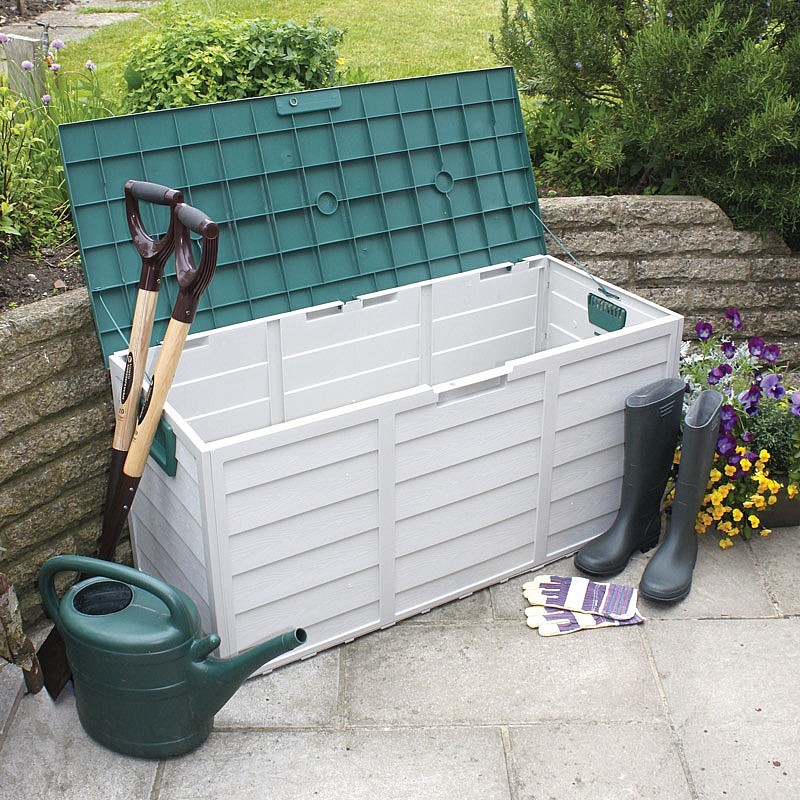 Our most popular products
$

179.99

or 4 payments of $45.00 with Afterpay

Add to cart

$

179.99

or 4 payments of $45.00 with Afterpay

Add to cart

$

179.99

or 4 payments of $45.00 with Afterpay

Add to cart

$

179.99

or 4 payments of $45.00 with Afterpay

Add to cart
Large Capacity Outdoor Storage Box
HADIKA Outdoor Storage Box comes in a massive 290 litre capacity that is large enough to store multiple items and keep your garden organized and clutter free. This waterproof storage box is approximately 112cm wide, 46cm deep and 54cm high making it the right size for most outdoor storage needs.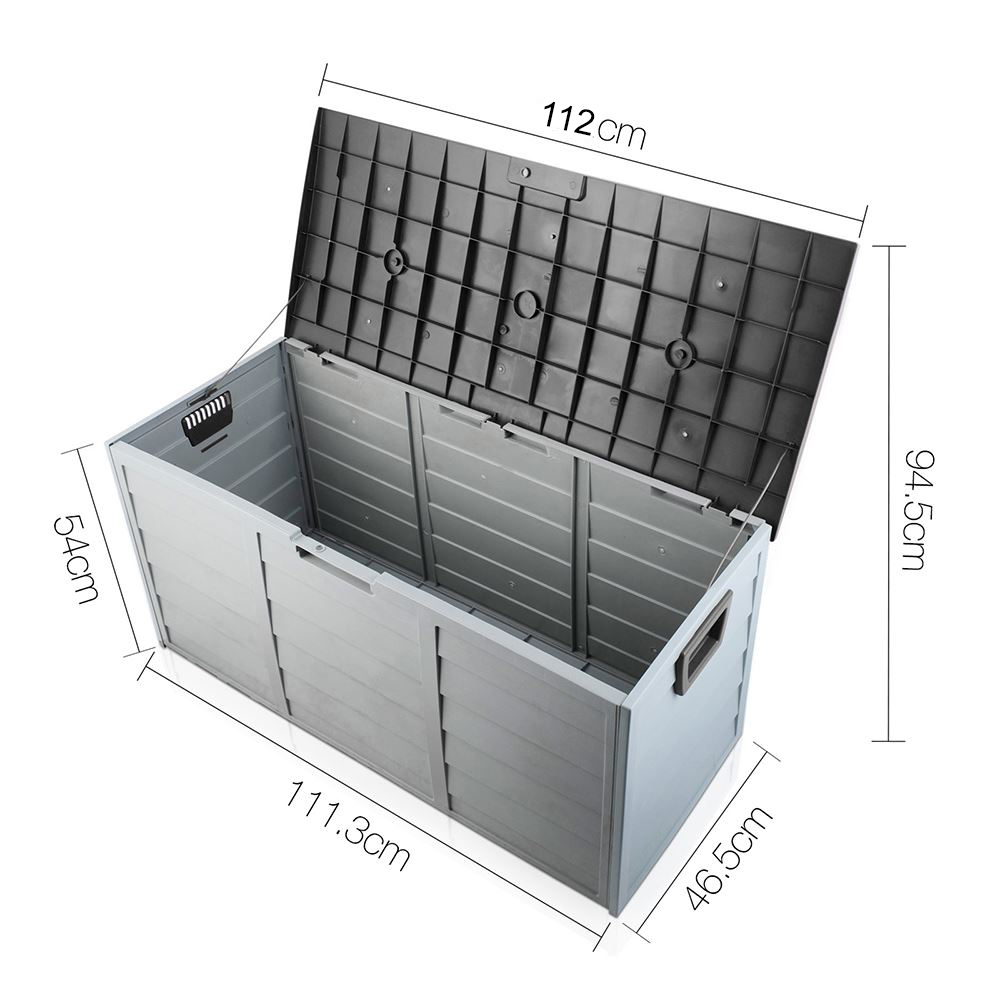 Lockable Outdoor Storage Boxes
HADIKA Outdoor Storage Boxes come equipped with a pad lock hole so they're easy to lock and ensure the contents are secure. The pad lock holes are located at the lid of the HADIKA Storage box and meet with the front panel making these boxes the perfect option to store important documents or clothes in the shed or garage.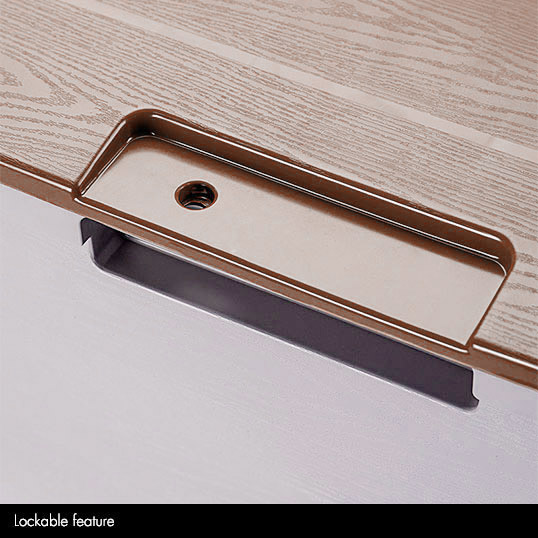 HADIKA Outdoor Storage Boxes are equipped with easy grip handles on each side which make it easy to handle the box and move it around when needed. The handles comes with a small vent at the top to ensure air ventilation. The waterproof feature is not affected due to the location of the vents inside the side handles.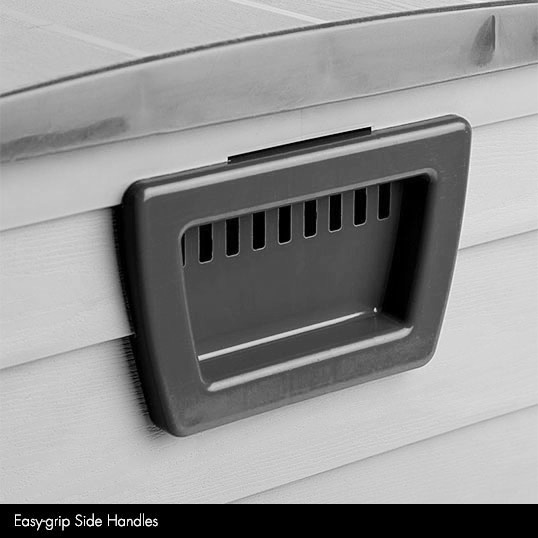 HADIKA Outdoor Storage Containers come with 2 durable wheels located at one side of the box. These wheels make it super easy to move the box when needed. This makes it super easy to change the contents, clean the box and eliminate the need for heavy lifting. The wheels are also easy to assemble and install.